Als we iets bijzonders vinden bij het boodschappen doen in de ochtend, zullen we u diezelfde dag verrassen met een nieuw gerecht. En mocht u een verzoek hebben, laat het ons weten! Wij nodigen u graag uit om een kijkje te nemen in onze nieuwe winkel!
Salades
vanaf € 1,90 per 100 gram
Tzatziki
Auberginesalade
Pittige kaassalade
Hummus
Gemarineerde artisjokken
Reuzenbonensalade
Tonijnsalade
Tarama
Octapussalade
Gemarineerde ansjovis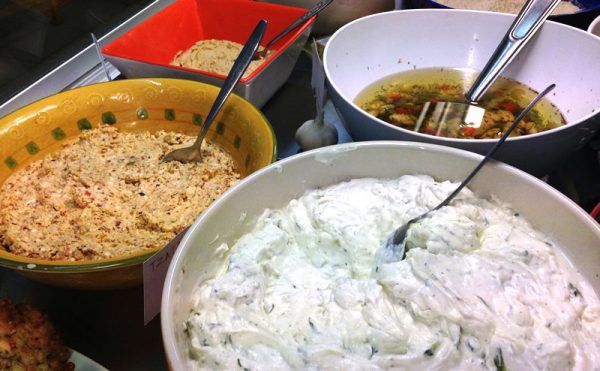 Kleine gerechten
vanaf € 2,50 per stuk
Spanakopita
Tiropita
Sousoukakia
Diverse gevulde groenten
Soep
Gegrilde inktvisspiesjes
Courgettekoekjes
Dolmadakia (€ 0,50 per stuk)
Belegde broodjes
vanaf € 5,00 per broodje
Een vers broodje belegd met een heerlijke salade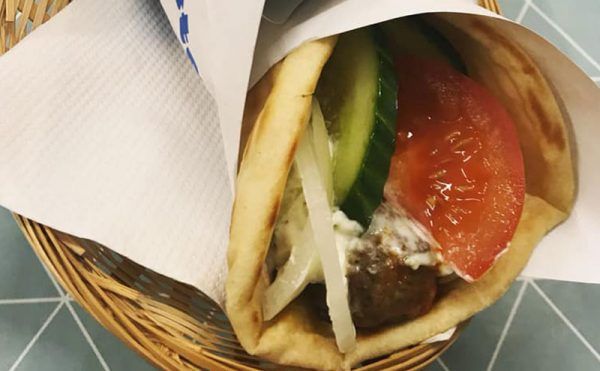 Pita Gyros
(ook vegetarisch)
€ 7,50 per pita
Griekse pita met kip of vlees, tzatziki, tomaat, ui en komkommer. Ook vegetarisch.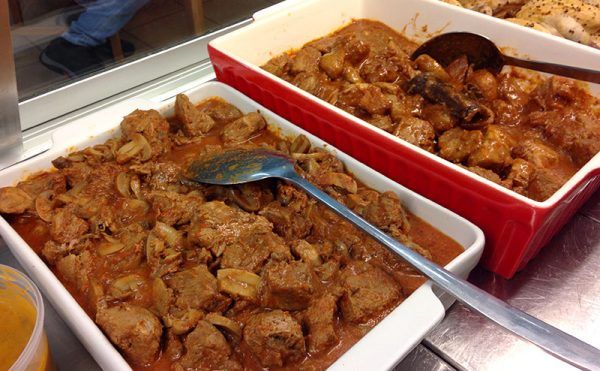 Hoofdgerechten
compleet vanaf € 11,00
Kip
Kalfsvlees
Lamsvlees
Gehakt
Vis
Varkensvlees
Hoofdgerechten worden geserveerd met rijst-pasta-aardappels & groenten van de dag. Afhankelijk van het seizoen en van uw wensen, variëren onze gerechten dagelijks.
Mousaka
€ 12,00 per stuk
Ovenschotel met gehakt, aubergine, aardappel, homemade bechamel en kaas. Of vegetarisch met groenten, aubergine, aardappel, homemade bechamel en kaas.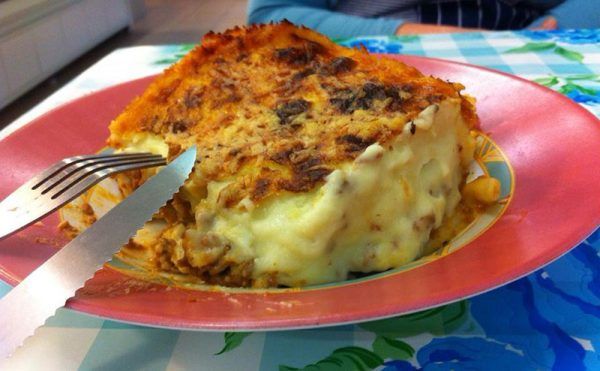 Pastitio
€ 10,00 per stuk
Macaroni uit de oven met gehakt, tomaat, bechamel en kaas.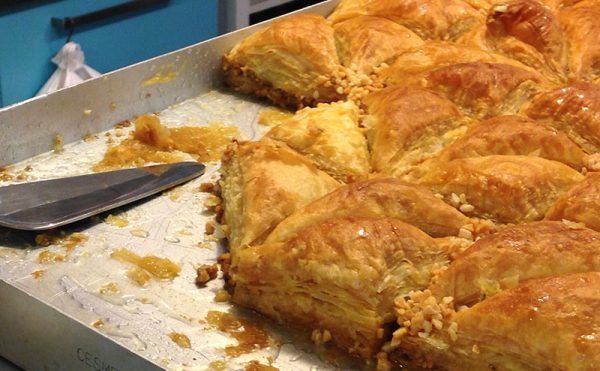 Nagerechten
vanaf € 1,00 per stuk
Kourabiedes
Baklava
Karidopita
Chokolatopita
Chocolade vijgen