Ela! Griekse Traiterie
Wees welkom! Dat is wat het Griekse Ela! betekent. Wees welkom in onze Griekse traiterie waar u zich heerlijk kunt genieten van allerlei Griekse delicatessen om mee te nemen of om direct op te eten.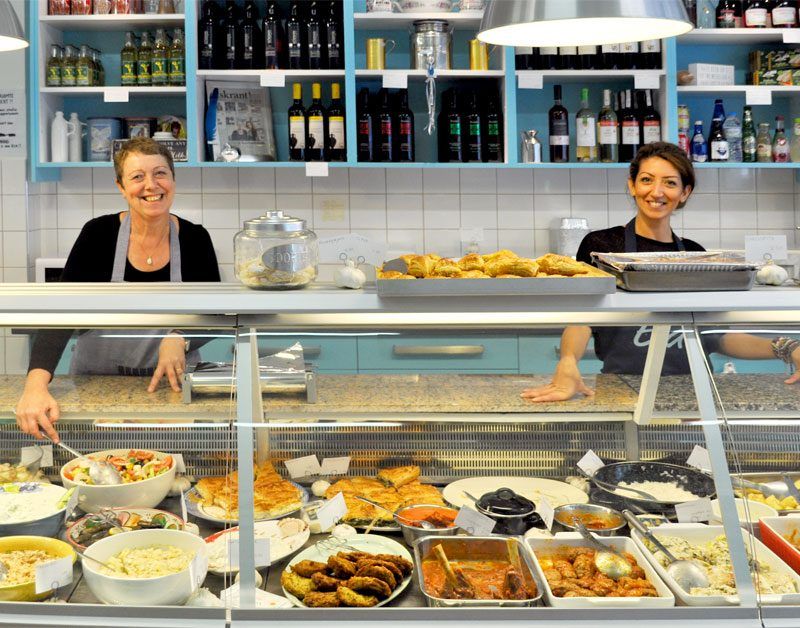 Eind maart 2014 heb ik samen met Ineke onze Griekse delicatessenwinkel geopend aan de Jan van Galenstraat. Je kunt er terecht voor complete maaltijden, belegde broodjes, onze beroemde pita gyros maar ook voor biologische olijfolie, kruiden en thee, retsina en wijn. 
Naast alle delicatessen koken we elke dag verse Griekse gerechten, wisselend met vis, lam, kalf, kip of varken. Daarnaast hebben wij elke dag ook een aantal verse vegetarische maaltijden in de vitrine.
We hopen u snel een keer te zien in onze winkel!
Maria en Ineke